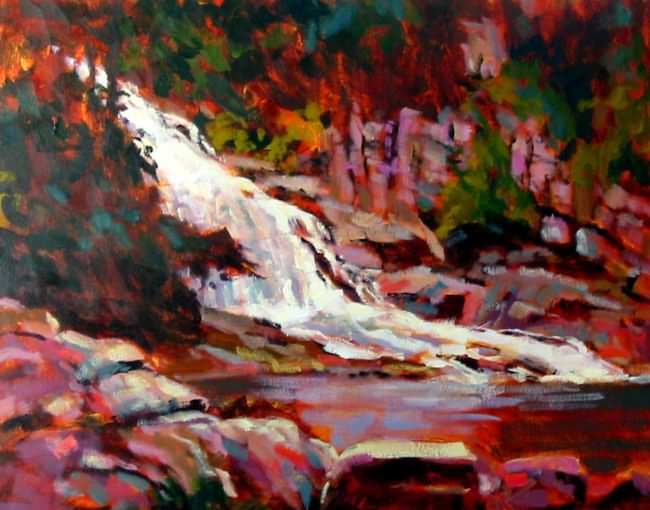 Waterfall by Brian Simons, acrylic
Brian Simons paints in a loose, impressionistic style with vibrant color.
In this step-by-step acrylic demonstration
he says the first step is very important...which is to study the reference image and identify shapes, colour etc. The second step is to underpaint the canvas (using Burnt Sienna this time). Before everything dries, he "maps out" the big shapes. No real drawing, just mapping in a few shapes in the underpainting and breaking up the composition into pieces of a big puzzle. He then paints in the lightest and darkest values and, in final steps, continues adding detail, letting some of the underpainting show through.