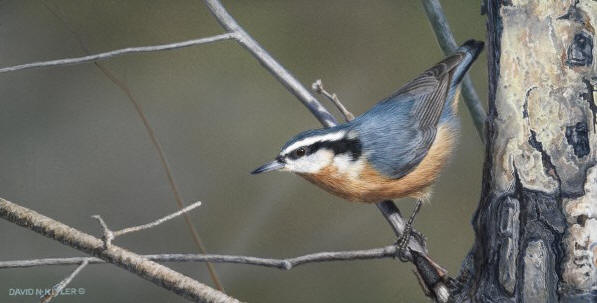 Follow along with these step-by-step photos as wildlife artist
David N. Kitler paints a Nuthatch
(acrylics).
With the DVD shown at left, you can learn intuitive methods for imitating natural textures as David captures grass, bark, feathers, and eyes with methods possible only in acrylic. You get an up-close view of your subject matter as David supplements field photos with three-dimensional reference materials. You take cues from an animal's anatomy to guide the direction and width of your brush strokes.
David has published another DVD titled
Reliable Results in Acrylics: A Medium Demystified
and another about wildlife drawing titled
Draw with Confidence: From Basic to Brilliant
.